One of the tour company who introduce another aspects of Japan which gives you unique experience with local people in Awaji Island. A lot of visitor from that tours are repeater to come to Japan-more than 5 times!
Shimatoworks have coordinated their local contents in three years; such as fishery tour, local food catering, and history tour, and so on.
Guests give us pleasant comments especially for our fishery guide and auction watching; because they can communicate with local people at the port in real.
In addition, local food artisan who cooks authentic catering at the ocean is also popular among expert tourists from foreign country.
We also have taken a tour to visit food artisan to show us fish preparation to eat sashimi and hot pot.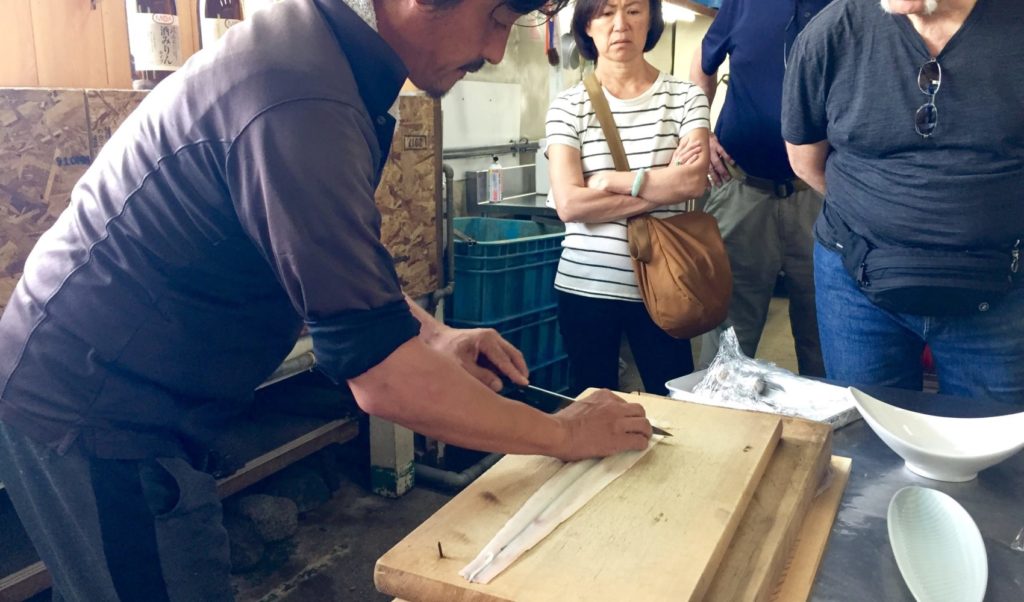 Why don't you visit Awaji Island and eat processed 'hamo' after enjoying expert artisan's works to process.
We also coordinated summer festival participants to experience awaodori-which is Japanese traditional dance. We supports wearing yukata with local people.
Our historikal tour also take you to the castle and cityscape which constructed 400 years ago.