When we talk to local people in Awaji Island, they sometimes tel us the history of local summer festival.
After world war 2, economical situation was in declined, festival was created to lift people's sprits.
Summer Festival in Awaji Island -'Shimamatsuri' continues over 3days.
We can see 'Awaodori' in the festival.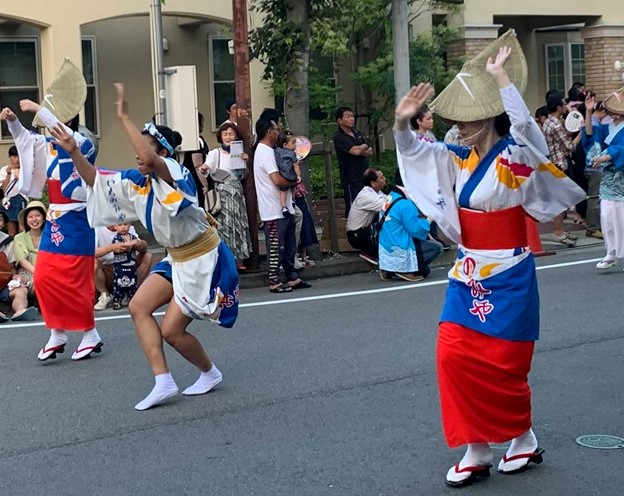 'Awaodori' is the styles of dance from Tokushima, and it's also local to Awaji Island. The procession is made up of the dancing groups, which have 50 to 100 people of all ages.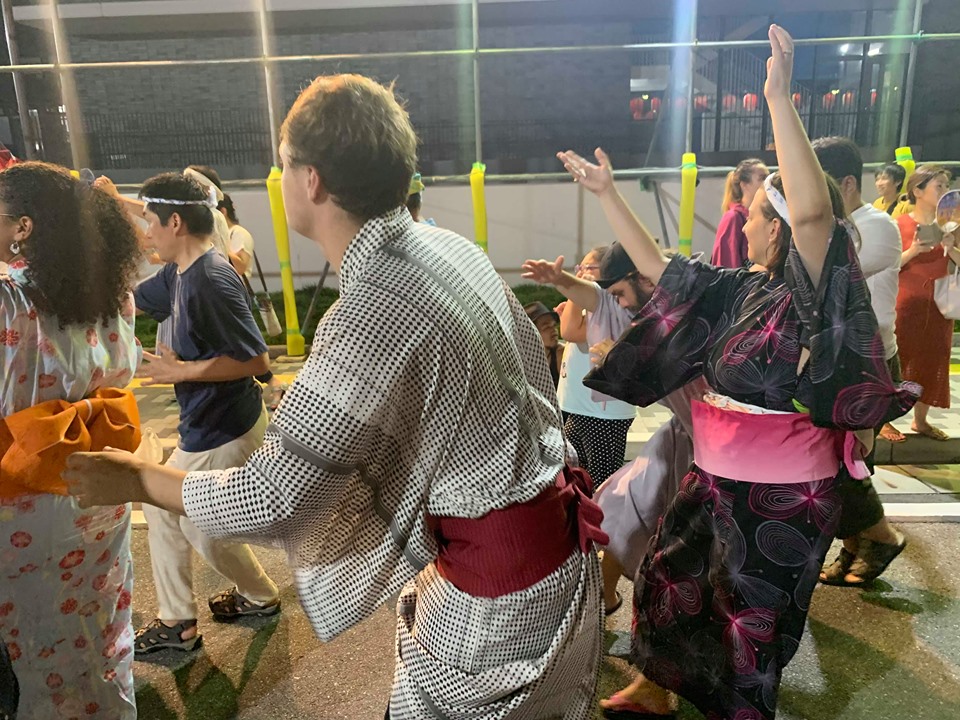 People wear their original 'happi' or 'yucata' which is traditional wear in Japan.
They play traditional instrument such as 'taiko'(dram),'fue'(recorders),and percussion while they walk.
Local kids practice over for months within their groups.It's tricky to learn way to move and steps.
However, there are special groups which allow you to join without experience.
So you can participate without rehearsing.
It starts in the evening with a lot of food stand.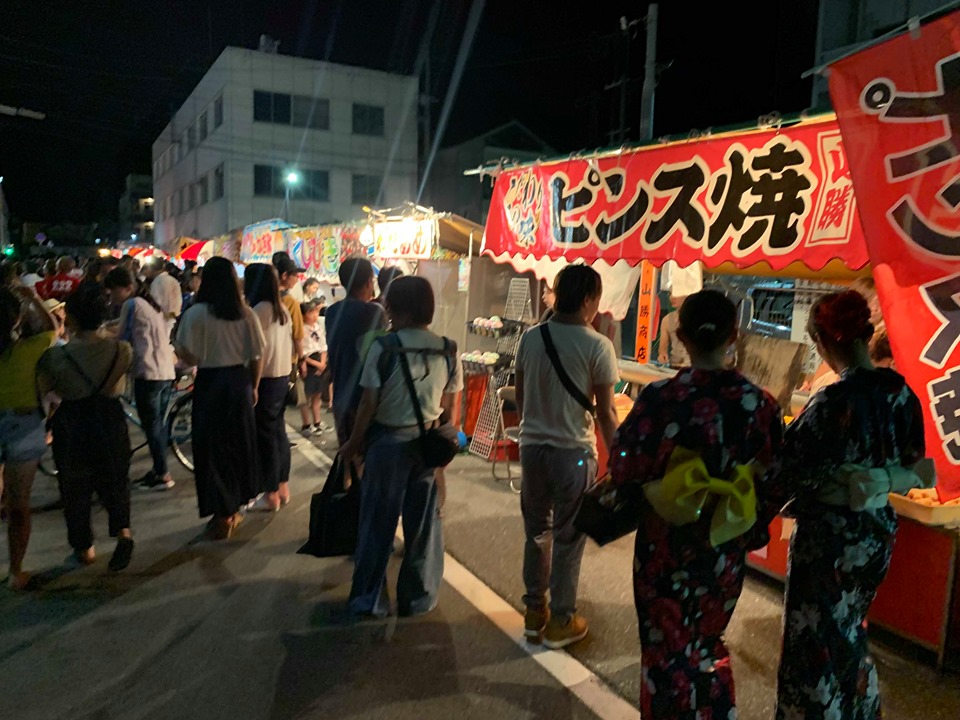 Big fireworks display on the final day around beach.
The fireworks festival is the best timing to see lots of people wearing Japanese traditional
Yucata which is colorful summer kimono.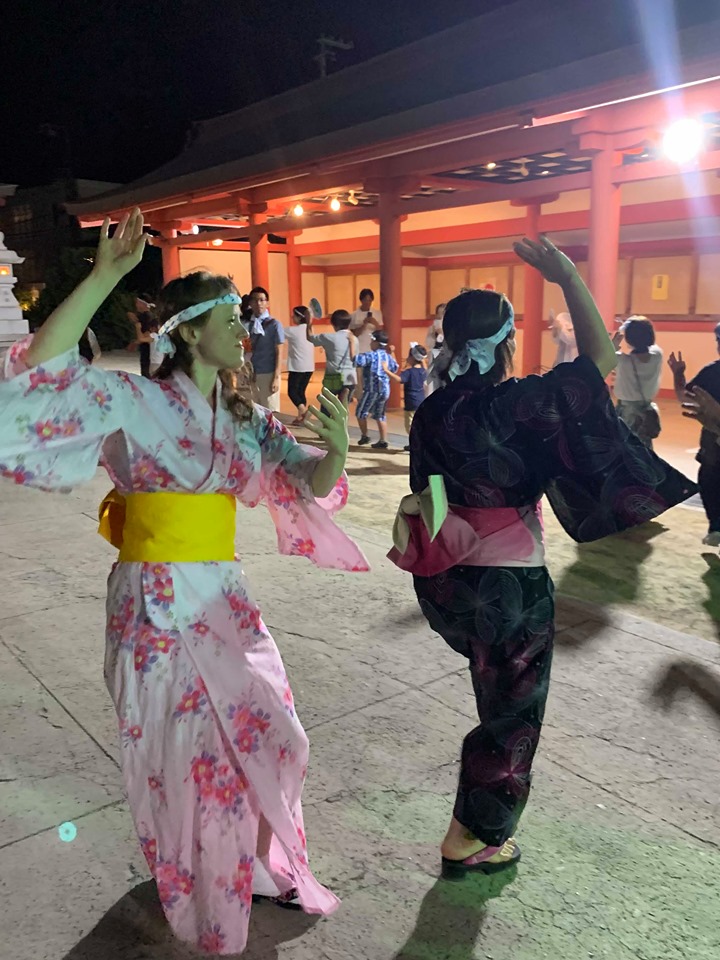 If you want to wear Yukata, why not come to festival next summer.