We visit one of the famous company who cultivate 3 year-torafugu in Minami Awaji Island.
What is 3 year-torafugu ? It's Japanese pufferfish which is cultivated for 3 years. (Normally takes just 2 years.)
This 1 more year gains more special flavors and good textures on it.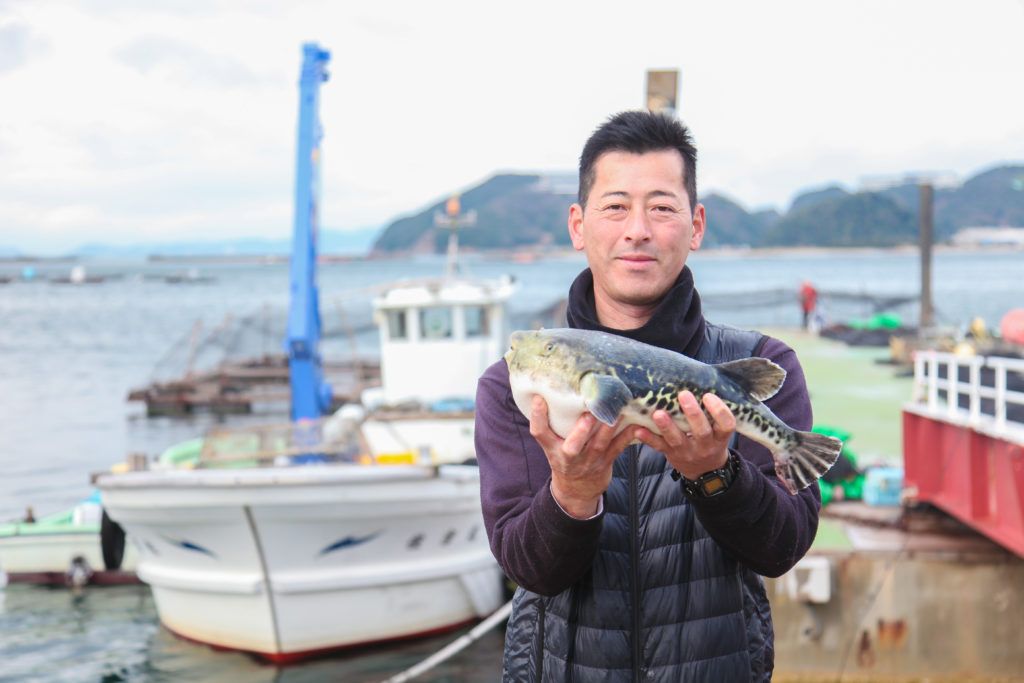 We visited Mr.Wakao who is professional torafugu processor in Fukura.(Located in Minami Awaji city.) He gives us a lot of explanation about torafugu.
They cultivate 50000 torafugus in a year for 35 years. It needs to have high skills to maintain their condition for every season.
For example they will be sensitive in Winter, so less feeding is needed to keep them healthy.
In Spring the lose their weight and eat feeding again.
This cycle is important to grow them up.
Compared with 2-years torafugu, 3-years torafugu is bigger and high tenced. This tence will be the reason to make it tasty.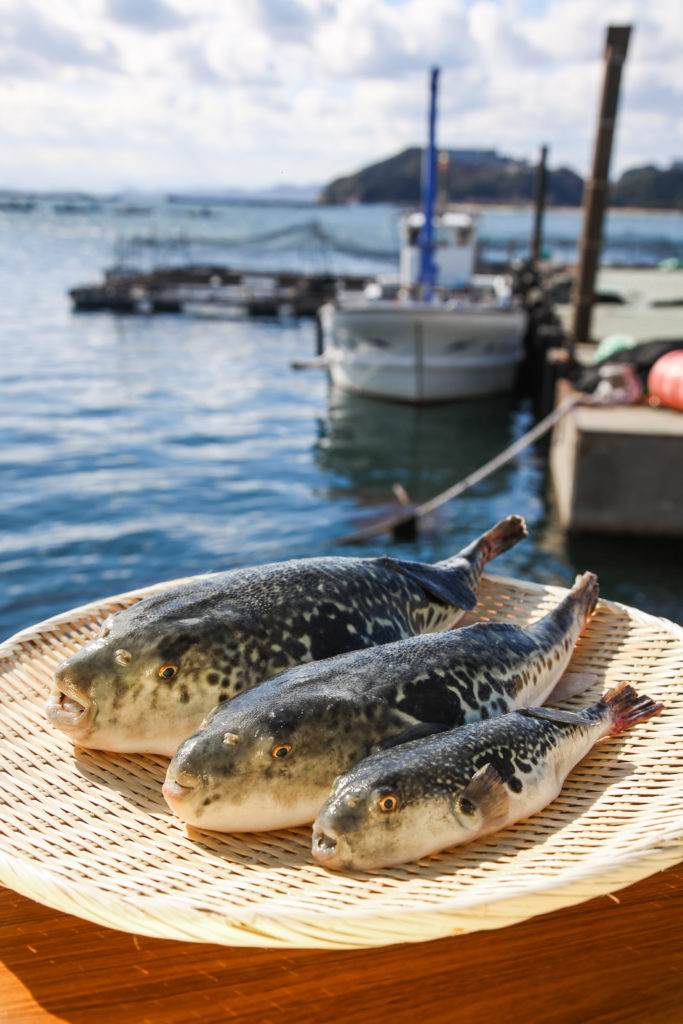 We are glad to feel that Mr.Wakao is really fond of his Torafugu. When he talks about Torafugu, his face expression will break into a smile.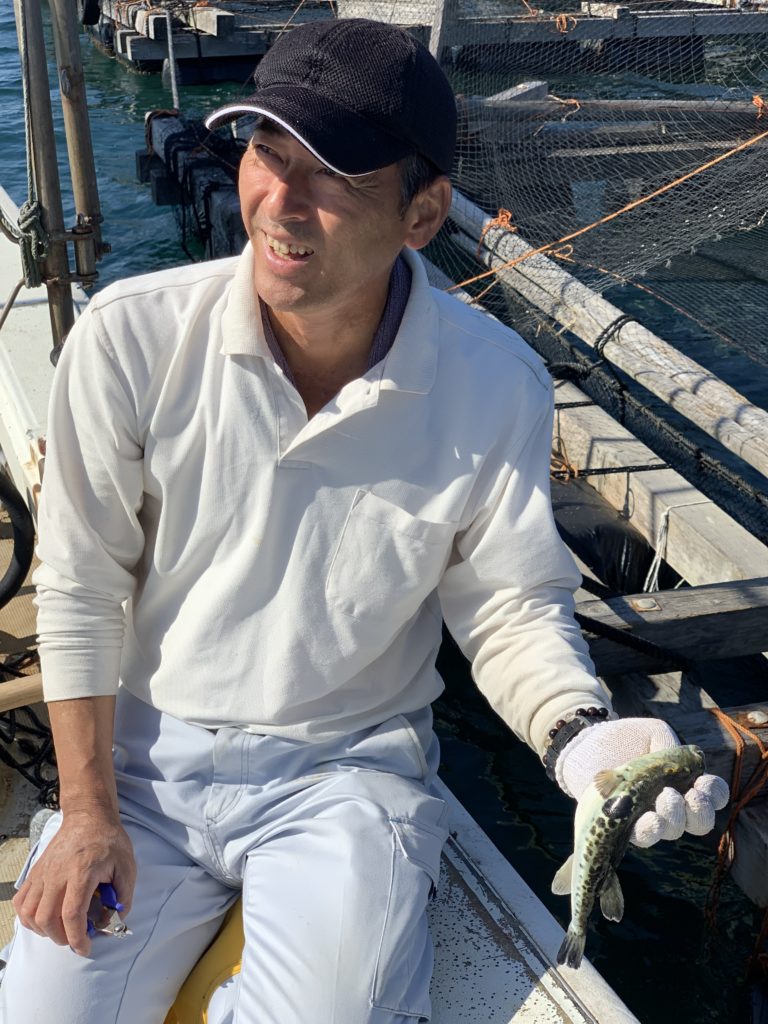 We wish we can make attractive Torafugu tours for Foreign and Japanese tourists to show his passionaire and professional works.